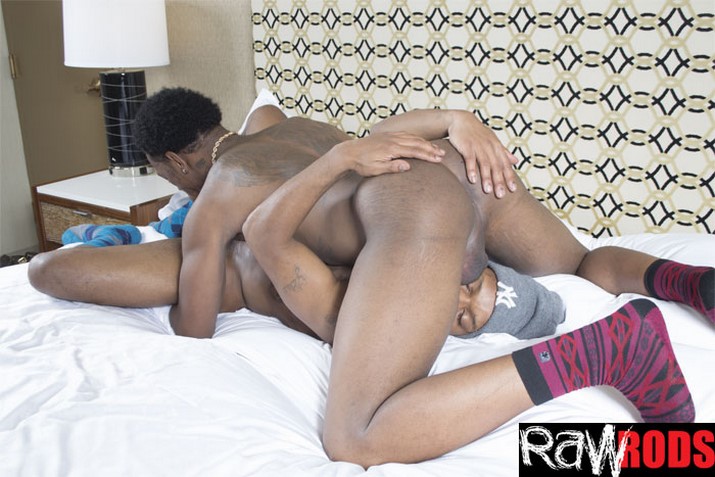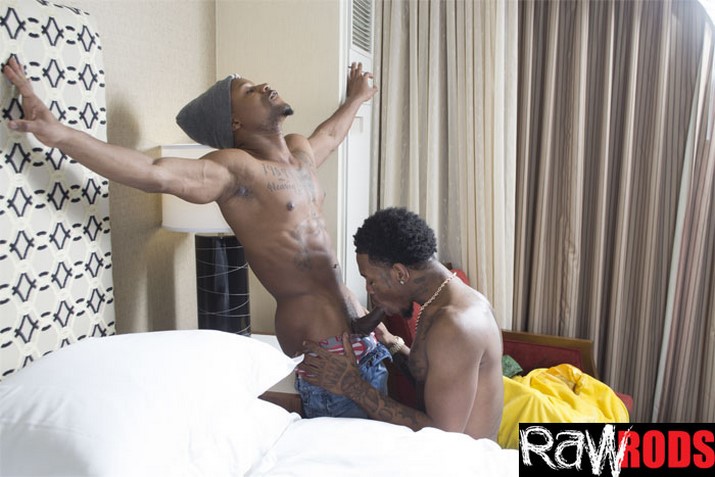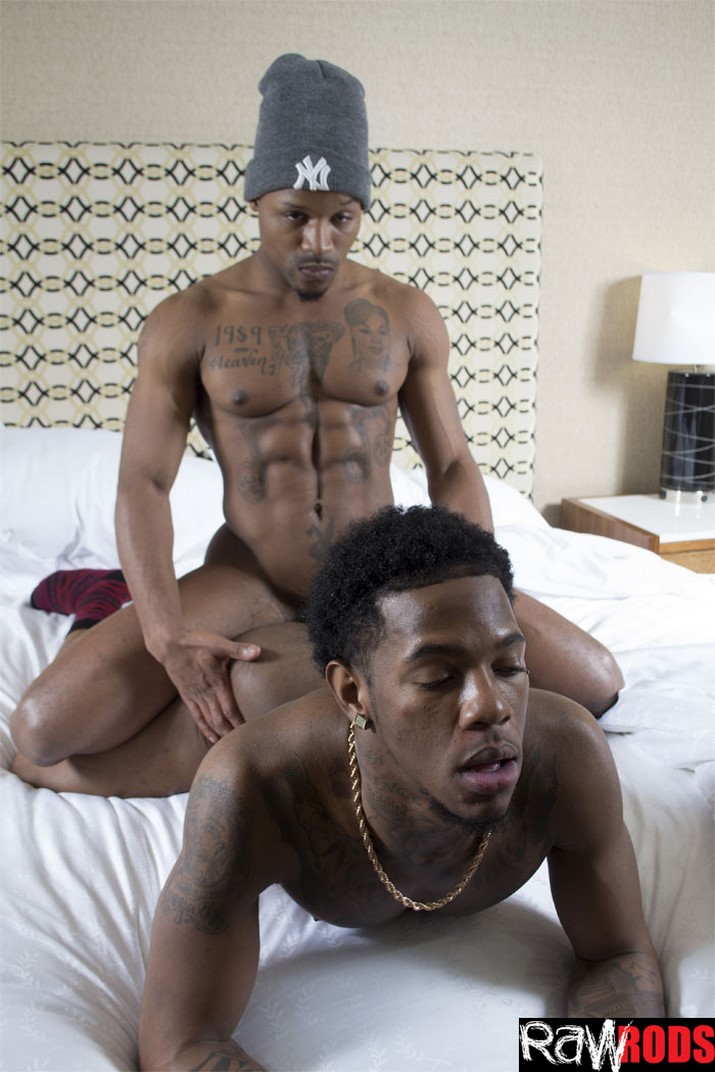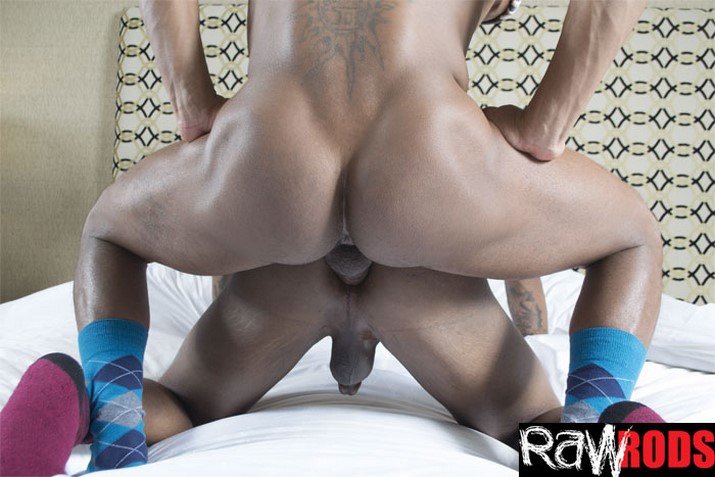 Chase Carter was in Chicago doing some job hunting since being fired from the Miami Police department for conducting unbecoming of an officer. While headed back to his hotel room, he runs into one of his long time friends Marion Mathis. Marion was surprised to see him and wanted to know what he was doing in Chi town. Chase explained to him everything that happened with the suspect that he arrested.
Marion was pretty shocked to see that Chase would risk his job for a piece of ass. Chase tells Marion that he's going back to his hotel room and wanted to know if he would like to come and hang out. Marion heads back to the room with Chase, but already know what Chase wants. Soon as they get into the room, Marion gets Chase down on the bed, letting him know to stop actin all brand new and like he didn't want to fuck around.
Marion pulls Chase dick out to get things popping. Chase isn't fighting it though nor was he trying to resist. Marion's gets to taste that big black dick and Chase gets to taste and feel Marion fat juicy ass. Chase and Marion both get a hot cumshot out of this one.